JIMJAMES SHAMELESSLY PRESENTS:
HOW TO DANCE TO CLASSIC CANADIAN MUSIC
Lesson One:
"The Boys in the Bright White Sports Car"
by TROOPER
In an effort to foster an understanding and appreciation of Canadian content, I have personally created this page.
Here's all you need to know before starting your actual dance lesson:
1-The song "The Boys in the Bright White Sports Car" is a classic.
2- It is CANCON.
3- Thus it is your patriotic duty to dance to it.
4-This is especially important if you are an ex-pat, or otherwise too closely linked to the Great Satan.
5-If you want to actually know stuff about Trooper, go to: - http://www.trooper.bc.ca/ - it is the official site.
6- Though the poor boys would no doubt frown on the idea, you can get the MP3, so do so to properly practice the dance moves.
7- Below is what Trooper once looked like: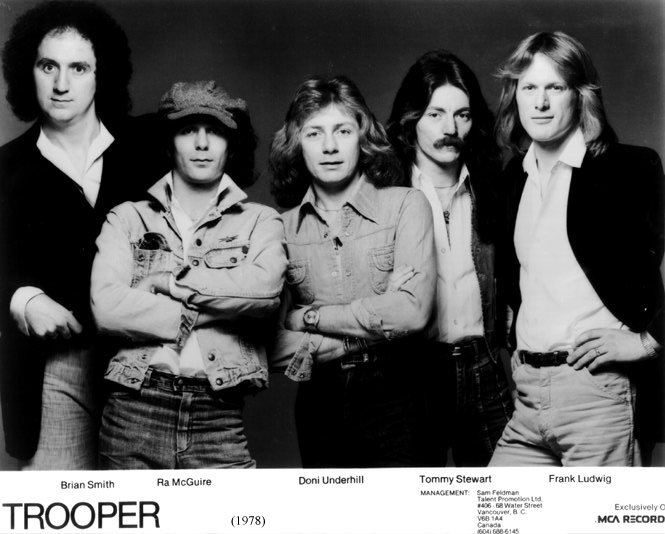 No, I did not alter this pic at all, not even the guy on the left.
So, if you are ready, click HERE, or on the pic above, to start the dance lesson.
The pictures and lyrics within this site were taken from the official site listed above.